The best place for facility professionals to learn industry best practices

FACILITIES MANAGEMENT IN THE MODERN WORLD
A dashboard dedicated for each course focused on a unique learning experience

UNDERSTAND INTERGRATED FACILITIES MANAGMENT
An integrated approach to facility operations highlights your knowledge of the industry

BECOME A HIGH PERFORMANCE BUILDING PROFESSIONAL
Excellence in facilities management and operations requires expertise in a range of technical and non-technical skills
Course CollectionWe have a diverse selection to meet your facility team's needs.
A comprehensive performance improvement assessment? Training the facilities team? Working to improve office and property managers? We've done great work for other companies. Let's do it for yours.
High Performance Building Engineering Program
High Performance Excellence in Facilities Management
High Performance Advancements in Building Automation
High Performance Advancements in Energy Management
608 HVAC CERTIFICATION EXAM
Additional Programs & Services
Automated Monthly Reporting Program
Trying to determine which course is right for your team?
Our web-based comprehensive assessment tool is designed to give you a completely different experience. It's short and simple. Only 45 minutes. You can use this tool to help identity gaps in knowledge, areas of training focus, and much more.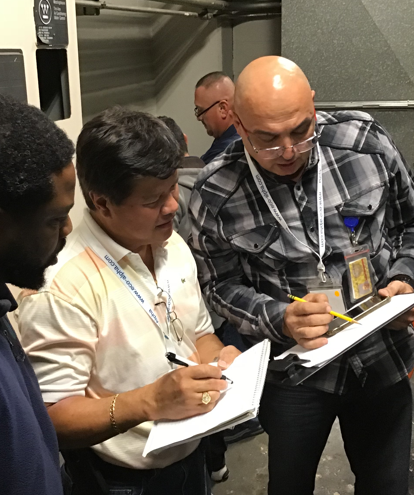 High Performance Building Engineering Training Program
746 Students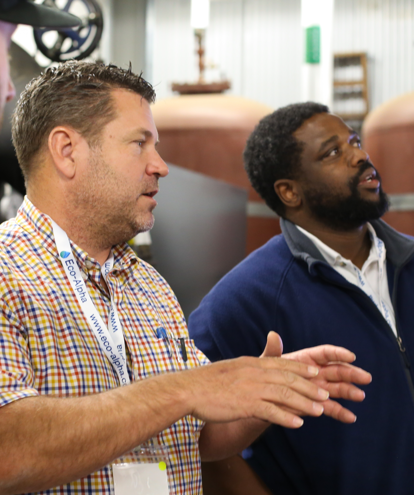 Excellence in Facilities Management Training
441 Students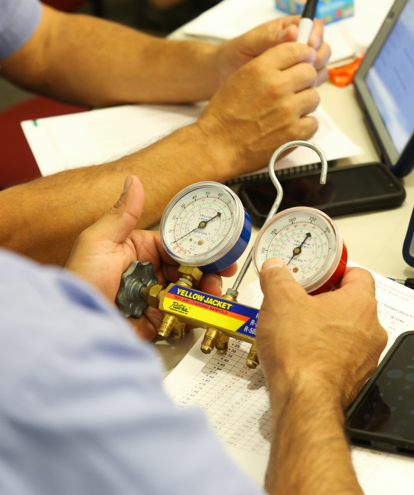 EPA 608 HVAC Certification Exam
529 Students





A Proven Track Record For Success.
– Julie F.
Property Manager, BTV Management Inc.
"I would definitely recommend Eco-Alpha's high-performance engineering program… They just make my job so much easier. They show how much money they are saving us, and how much we are saving ownership."
– Jemahl Ä.
FMD Deputy Director.
"Eco-Alpha's delivery of the HPBEP exceeded our expectations in terms of staff augmentation, delivery of training schedule, and cost saving associated with rapid upskilling of our current workforce and facilities operations strategies. More importantly, the collaborative planning and innovative training delivery methods minimized disruption to our tenants/occupants in the facilities we operate and maintain,"
– Kaeyrie R.
Chief Engineer II, East End Complex
"All the instructional staff proved to be not only knowledgeable but very comfortable with sharing their experiences and very captivating of the class. Their instruction came across in very understandable terms that appeared to apply to everyone in the class (based on my observation of the interactions with each other as well as with the instructors). I look forward to seeing more classes like this in the future. From my point of view as a "Supervisor" it is one of the best investments in "Maintenance and Engineering" that the state has made since I have worked for the state."
– Chuck S
Chief Engineer II
"This program really had a good all around value, you put it in currency and your walking out with a fat wallet."
– David
Chief Engineer II
"I love the interaction w/ the instructors, they were really informative, they bring everything back and they explain it so simply that you can understand it."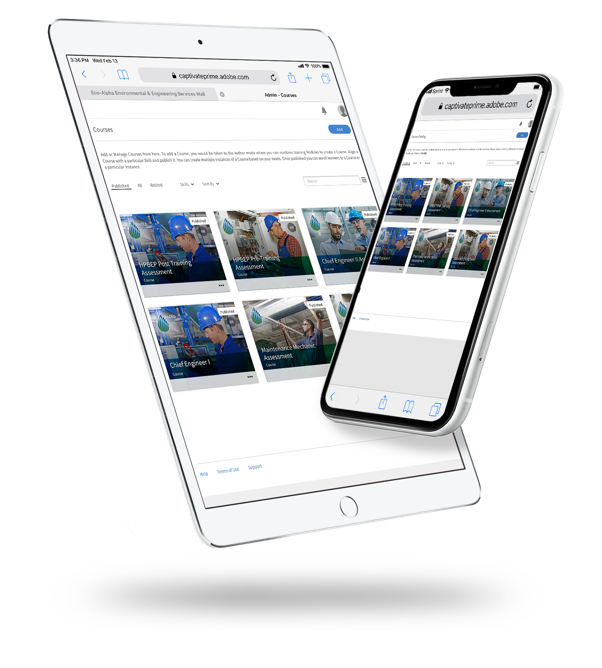 About our Online Assessment Tools for Training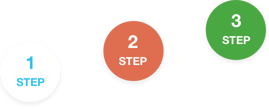 With a user friendly design, access on any mobile or desktop device, rapid assessments anywhere, great range of assessment features and functionalities built around an ecosystem of eLearning and online LMS for your team, this tool will be your BEST tool and resource for training.
Why should you choose our Learning Management System (LMS)?
Easy to Use: Our online assessment tool is simple and easy to use. For participants as well as for the administrators. With our online assessment software it's easy to start, which makes it more fun.
Works great on all devices: It doesn't matter if you are on a phone, tablet or pc: your online assessment will work beautifully. Our assessment tool is fully responsive, so you stay engaged on any platform.
Awesome Technical Support: Do you have any questions about our online assessment tool? Our support staff are always by your side and provide you with the best possible support!
Assess your knowledge in five simple steps

Sign up in just 5 minutes
Get started with your email, company title, the name of your organization, and provide a brief summary of your training needs. It's as simple as that. Once you or your team has completed the assessment download your certificate of completion.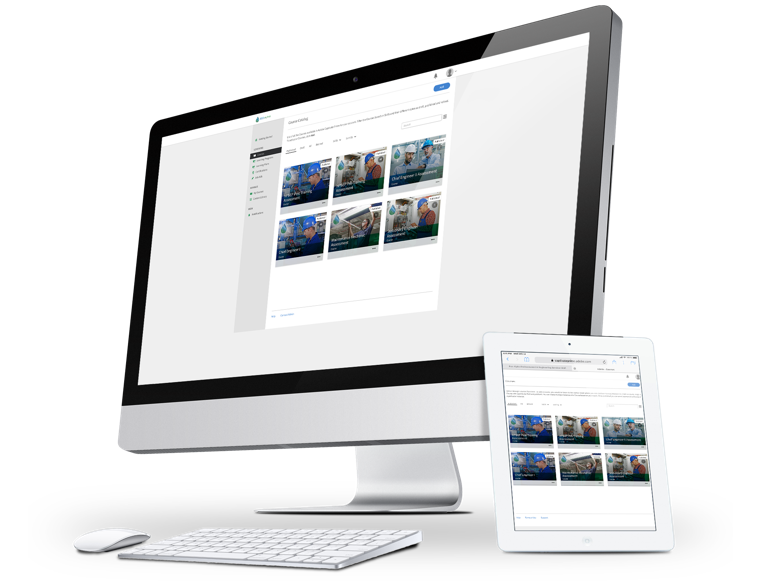 Assess your knowledge in five simple steps
Access your training courses anywhere, anytime, and prepare with assessments.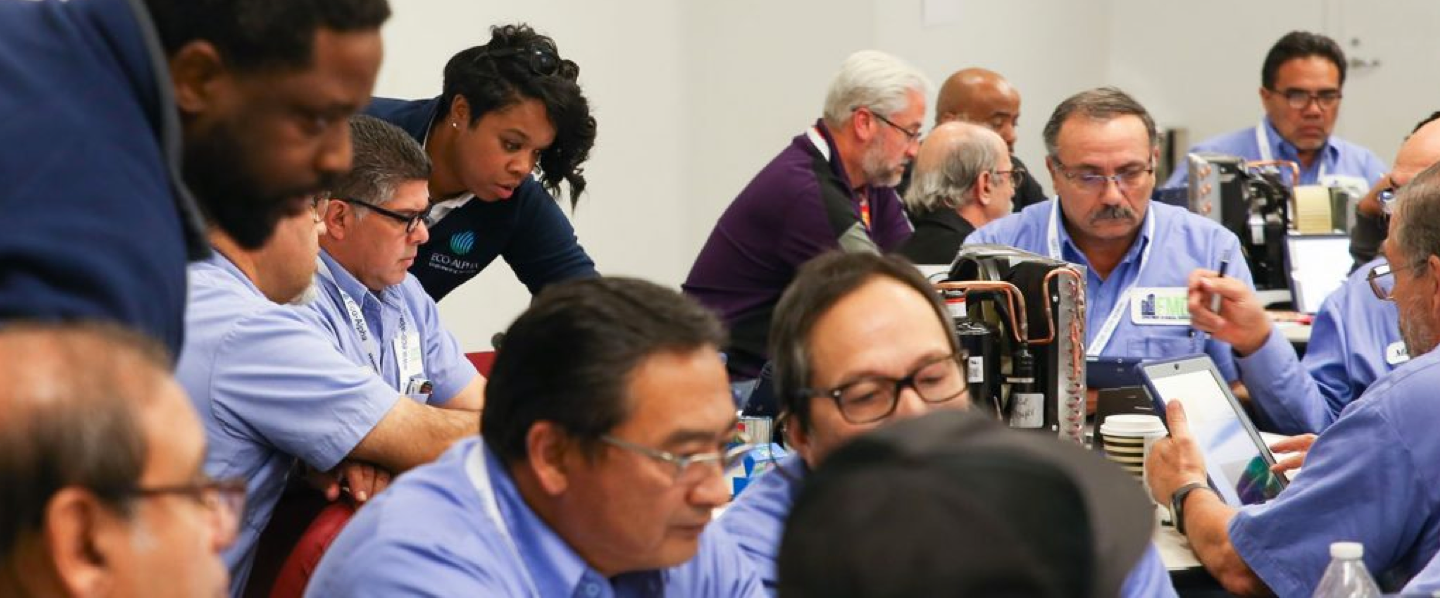 WHAT ARE YOU WAITING FOR?
Join the growing number of industry professionals that use Eco Alpha's program to modernize their building management practices and skill sets.